Kodak EasyShare C613 Zoom Digital Camera Software Firmware download for Microsoft Windows and Macintosh Operating Systems.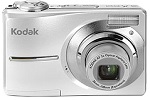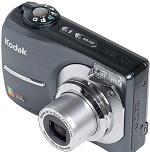 Kodak EasyShare C613 Firmware Downloads
This firmware version improves video quality when using the camera in temperatures above 95 F / 35 C.
Compatibility:  Windows 7, Windows Vista, Windows Xp, Win 2000
Compatibility:  Mac OS X 10.2.x, Mac OS X 10.3.x, Mac OS X 10.4.x, Mac OS X 10.5.x, Mac OS X 10.6.x, Mac OS X 10.7.x
Kodak EasyShare c613 Mac Software – Download (1MB).
This download page includes the Kodak EasyShare C613 Camera Software, Driver and Firmware.
Tags: c613 download, easyshare c613 firmware, easyshare c613 software, kodak c613 camera, kodak c613 firmware